Twitter is a text-based social media and most people come to the platform to learn their idols' thoughts and ideas. However, many marketing experts and the biggest Twitter influencers scale their reach by leveraging images.
Let's find out how you can do the same...
But why are graphics important?
First of all, it's critical to understand why graphics are important in content marketing because their importance is not obvious to everybody. So let me explain with two facts.
The human brain processes images 60,000 times faster than text which means that your graphics can attract more attention than the average text-based content.
At the same time, images occupy more space on your screen (especially on mobile phones) compared to the basic text content.
To fully understand their importance let's check two fascinating statistics from the Twitter team:
Tweets that include images get 313% more engagement.
Tweets with photos receive an average 35% boost in retweets.
These two findings illustrate perfectly why visuals matter on your Twitter game.
Let's dive into 5 ways that you can leverage images to grow your Twitter reach and account.
---
1. Use the correct dimensions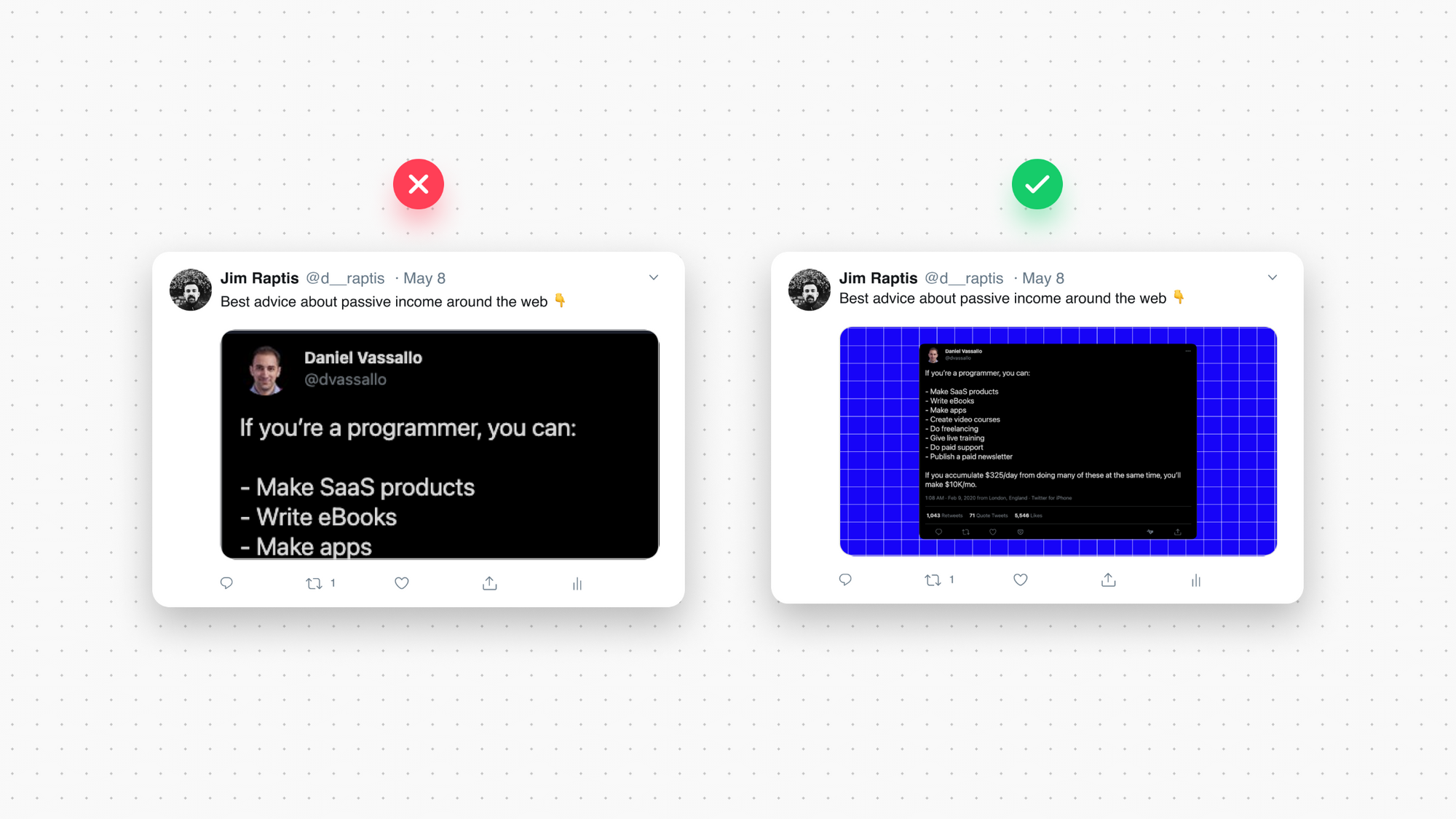 Twitter auto-crop is a huge enemy for your images. Although a recent Twitter update does not crop images on mobile devices, it still destroys your content on desktop.
To avoid this ugly crop and make sure that your content will be visible 100% of the time,  you should use the official Twitter image dimensions of 1220px wide by 675px height.
2. Be consistent with your Twitter branding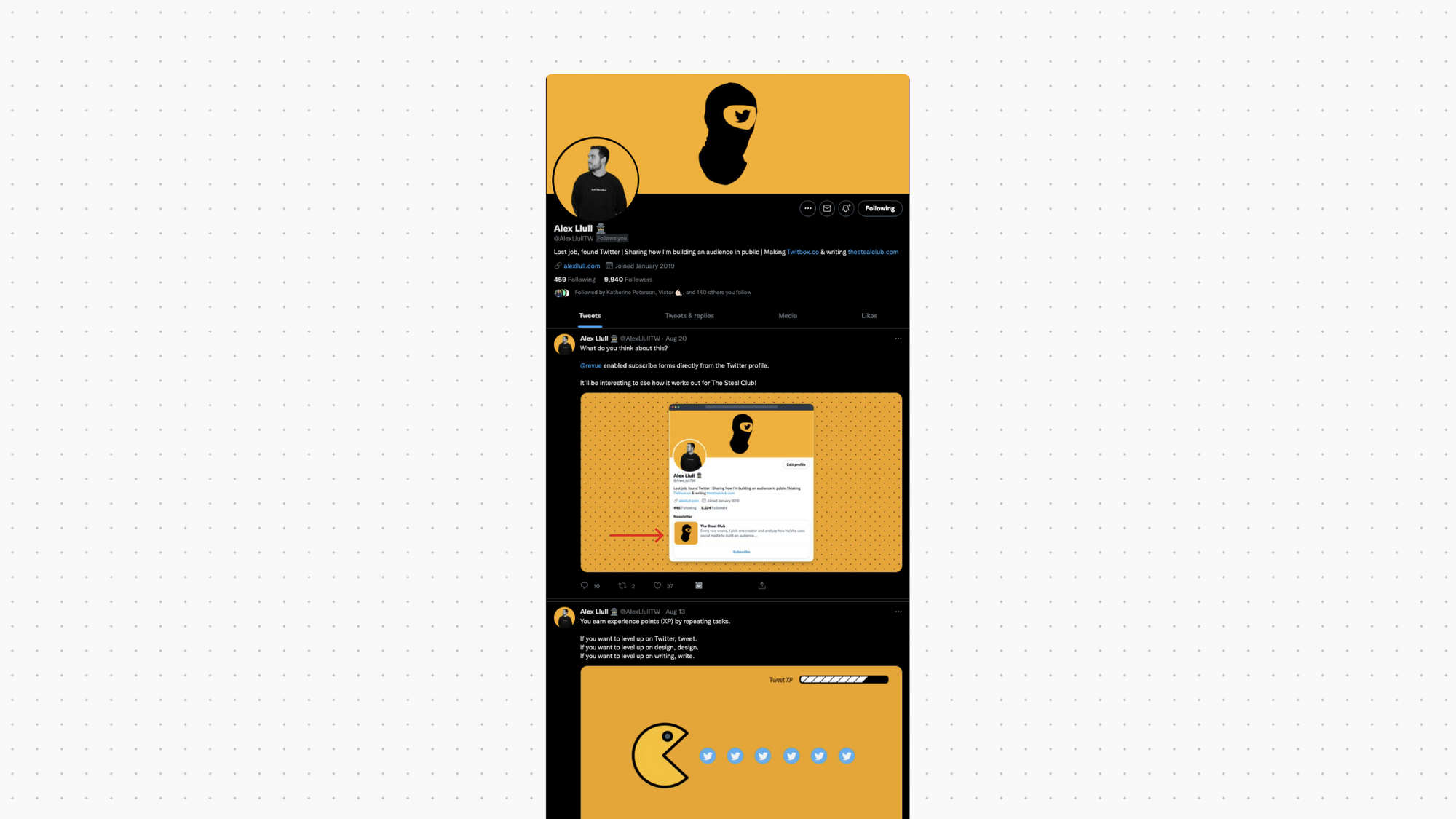 Consistency matters to anything! And it plays an important role for your Twitter graphics as well.
By applying consistent branding to your graphics (brand color(s), backgrounds, general style) you make your content memorable.
So, when people see your graphics on their timeline, they will immediately recognise your content and remember you.
It's a plus if you extend this rule to your profile image and profile cover image as well.
Tip: Use colours with strong contrast to make your branding unique and eye-catchy.
3. Leverage your cover image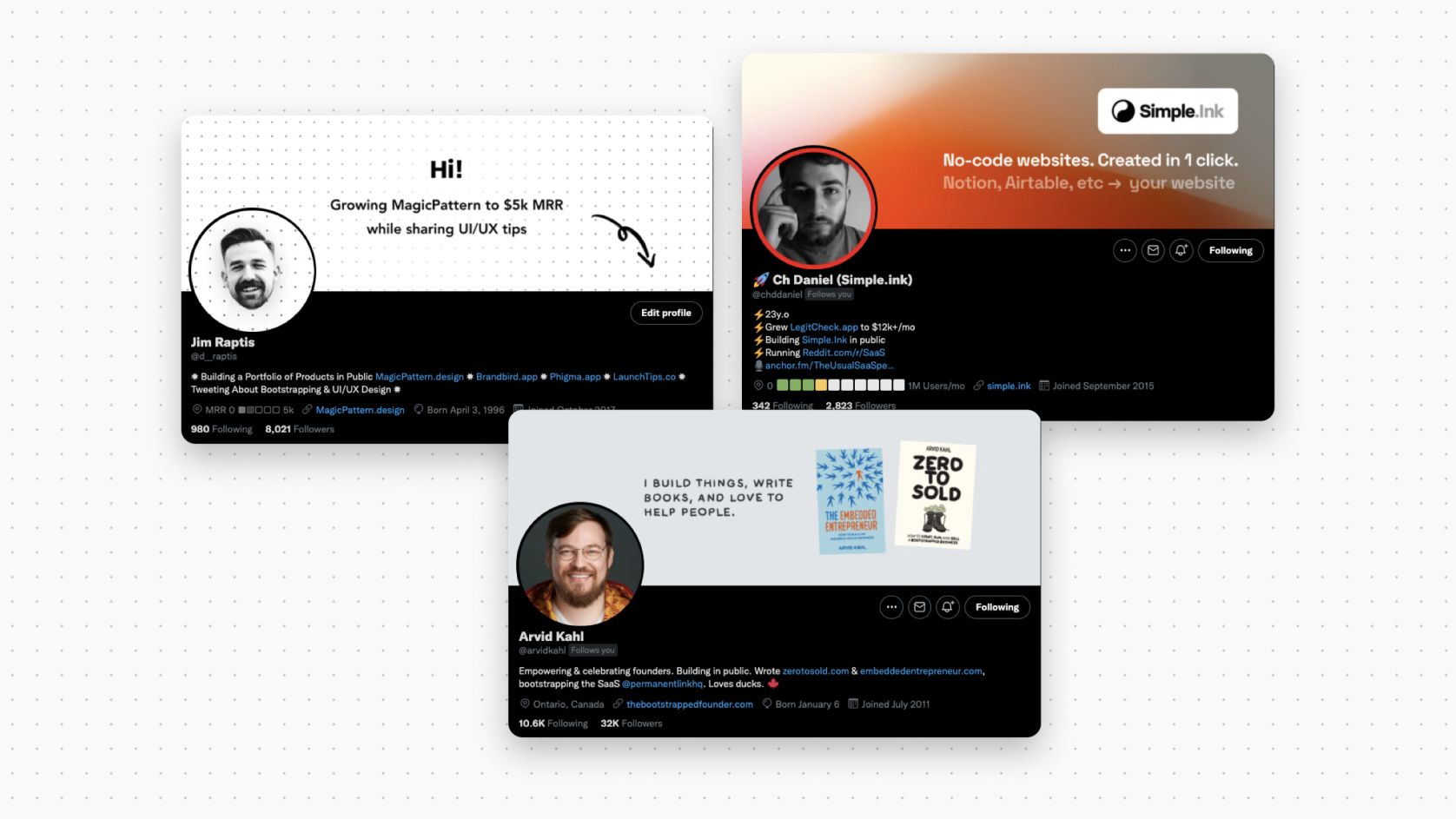 Another way to use visuals to grow your Twitter account and following is by polishing your cover image.
Every single time a Twitter user visits your profile they see your cover. It's the best way to share some extra information about your work, projects, and expertise.
It helps new users understand your main strengths and leads them to follow you.
The official Twitter header dimensions are 1500px by 500px, which has an aspect ratio of 3:1.
4. Use a custom watermark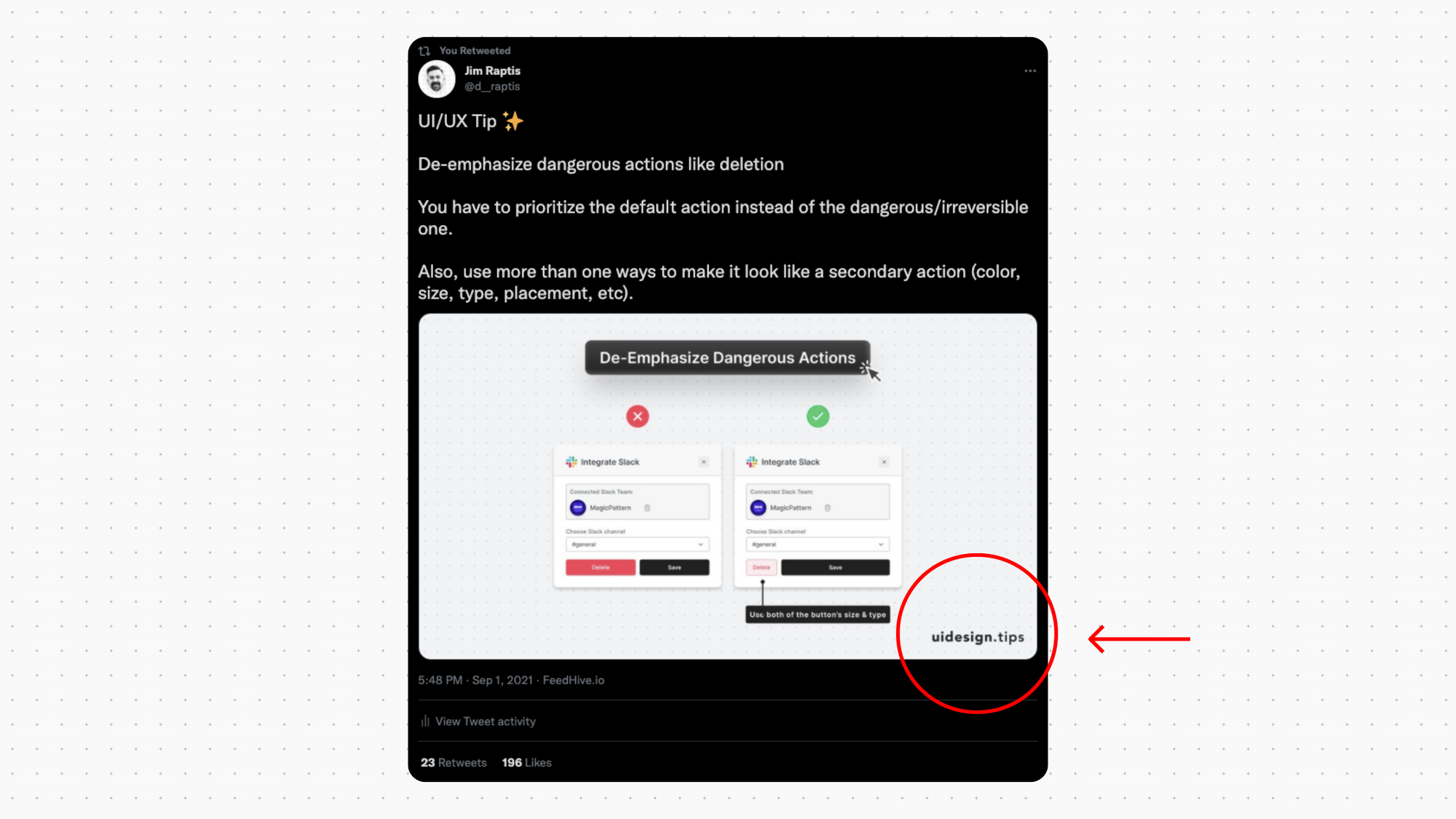 Your Twitter content mostly lives only in Twitter, but it's common for users to share tweets on other platforms.
If this happens, you need a mechanism to ensure that your images will point back to your profile and work. Here's when watermarks come to the rescue.
The watermark is a clever idea to lead people back to your website, product, work, etc. Just make sure it's elegant and doesn't drive attention away from your core content.
Many successful products like Tiktok and Intercom have used this clever growth hack to build strong backlinks and boost their word-of-mouth reach.
5. Use videos & GIFs often!
The only media that is stronger than images is video!
Engaging videos captivate users' attention and make them stop scrolling and watch your content.
Add special effects and make them short and interesting. Keep in mind that all of them are muted by default so don't depend on audio to capture user attention.
Always try to avoid using flashy effects that might cause problems for people who have epilepsy.
6. Be creative!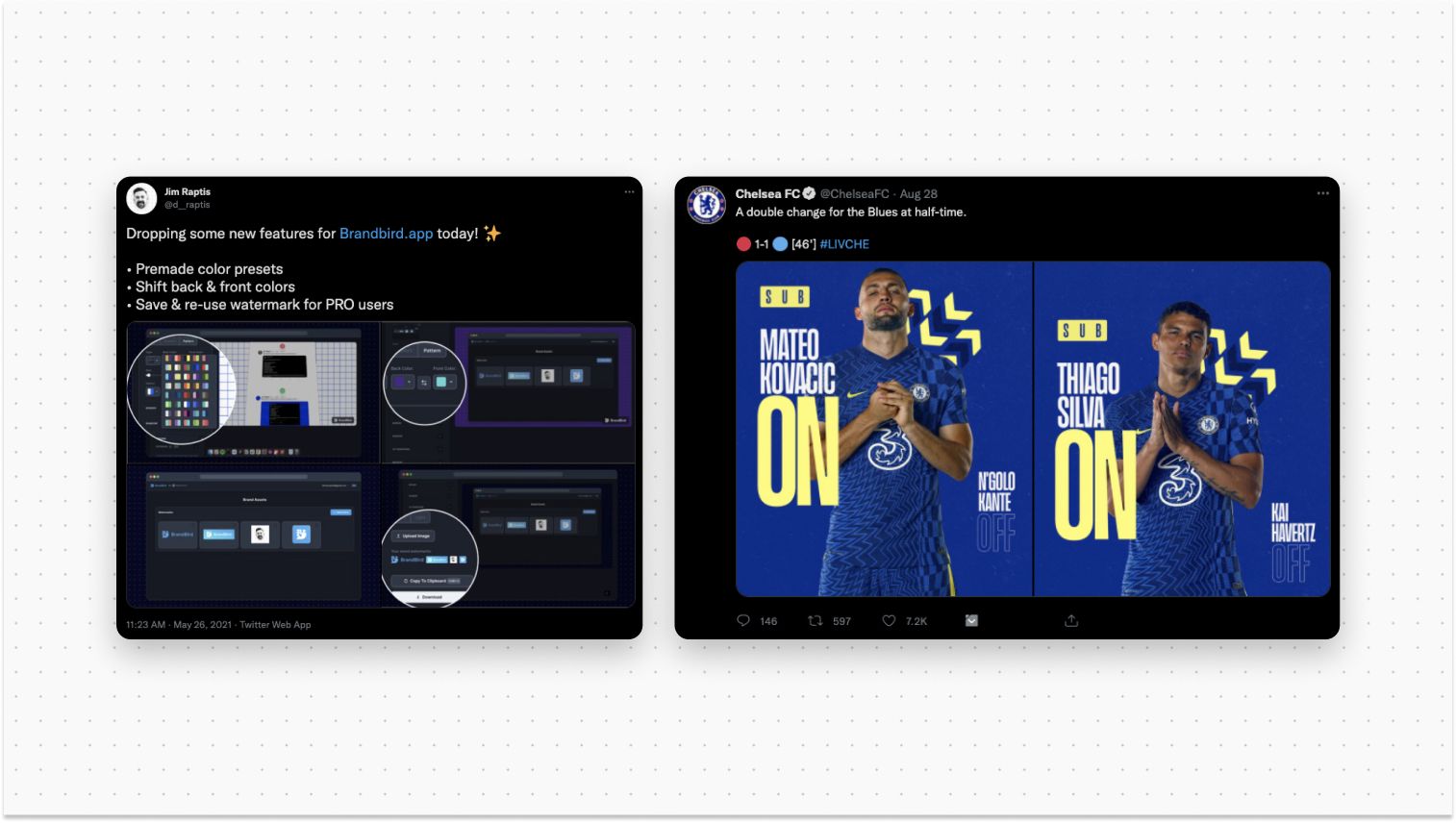 Creative content always wins!
A great way to make your content even more unique and scroll-stopping are Twitter collages.
Twitter collages are more than one images shared together that form a bigger picture. In that way, you include more information into a single tweet and describe better its context.
---
These are the most important practices you need to know about leveraging images to grow your Twitter account.
If you aren't a designer and all these sound like a painful chore, you can use my tool Brandbird.app, which takes into account all the previous "rules" and helps you create your Twitter visual content instantly without friction. Focus on your valuable text content and don't worry about your Twitter branding.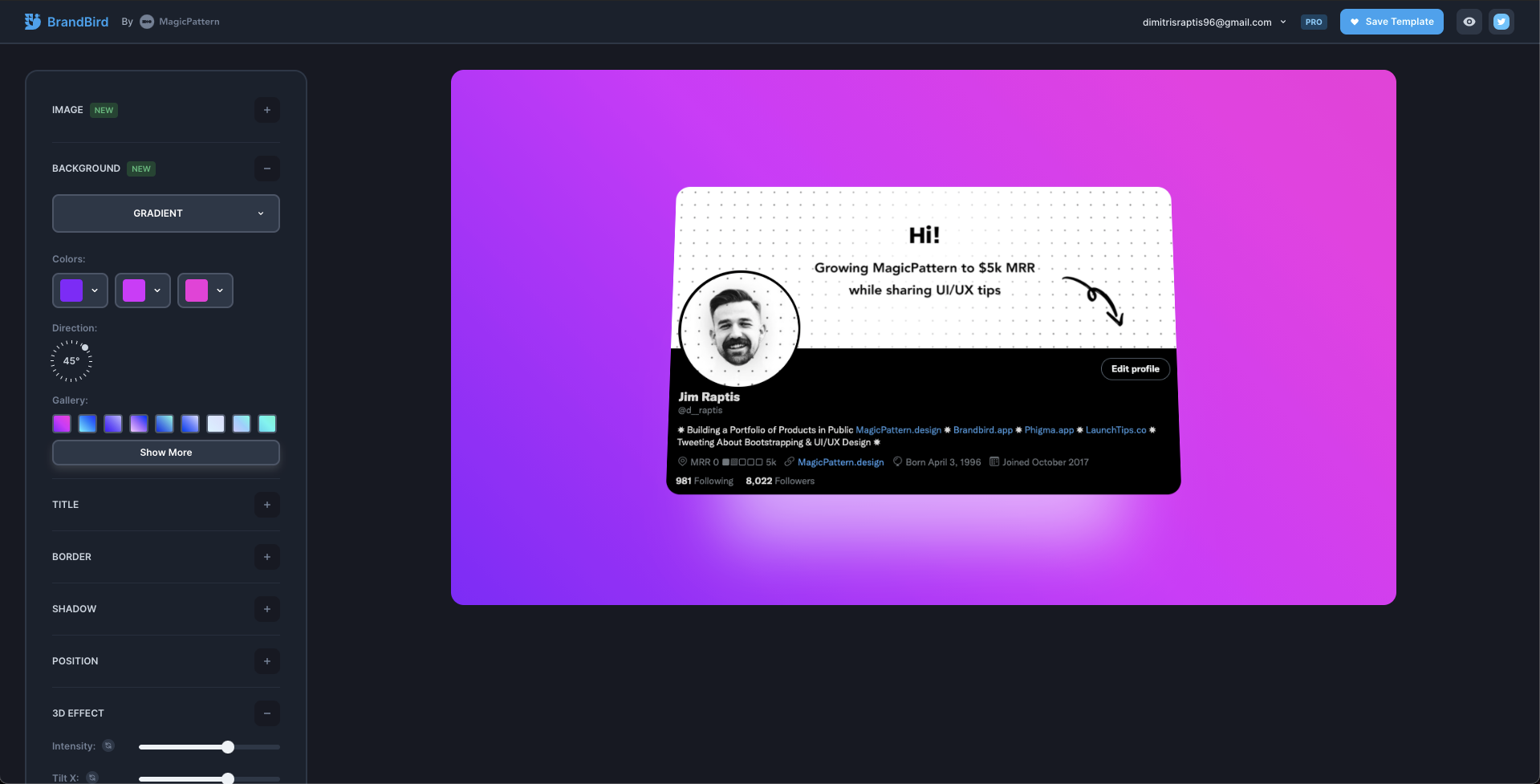 ---
Jim Raptis
Jim is a solo founder addicted to good UX. Currently bootstrapping Brandbird.app & MagicPattern.design.