This is one of the simplest way to grow on Twitter. It's easier than scheduling tweets, being active in DMs, being quick to reply to other accounts and trying hard to put out meaningful tweets or long, detailed threads.
Tweeting consistently every day is a growth machine.
And all you have to do is tweet. There are no tactics to learn, no tools required, and hardly any effort needed.
For me, priorities for growth on Twitter are:
1. Consistency: Tweet every day
2. Quality: Tweet high quality content
3. Timing: Tweet when your audience is on Twitter
If you can only do the first one, do that. The other two obviously help but do not matter as much.
---
Why tweeting every day works
Tweeting every day is so effective because it helps you in numerous ways.
It helps you perfect your content and find your voice
By tweeting every day, you will, over time, improve your Twitter output. This will create a stronger voice and persona for your account.
This will help you get more followers in the future, as you will hone in your ability to identify what your audience wants to see you tweet about, plus be more focussed with your output. Some of the best Twitter accounts have a narrow focus and stay within certain one or a few topic channels.
It helps to get your tweets seen regularly
Tweeting regularly will put your tweets in front of your audience constantly. This in itself is not necessarily useful, but users seeing your tweets frequently will help them to engage and increase likes, replies and retweets. Becoming more familiar with a Twitter user will usually help increase engagements.
It helps reach new people
Tweeting regularly also increases the chance that your tweets will be put in front of new users.
The Twitter algorithm can show your tweets in your non-followers' timelines via likes, retweets and replies. As soon as your followers interact with your tweets, there is a chance your tweets will reach even more people.
Here's an example of a tweet from a user I don't follow, but it still appeared in my timeline due to someone I do follow liking it.
The more you tweet, the more likely this will happen across Twitter.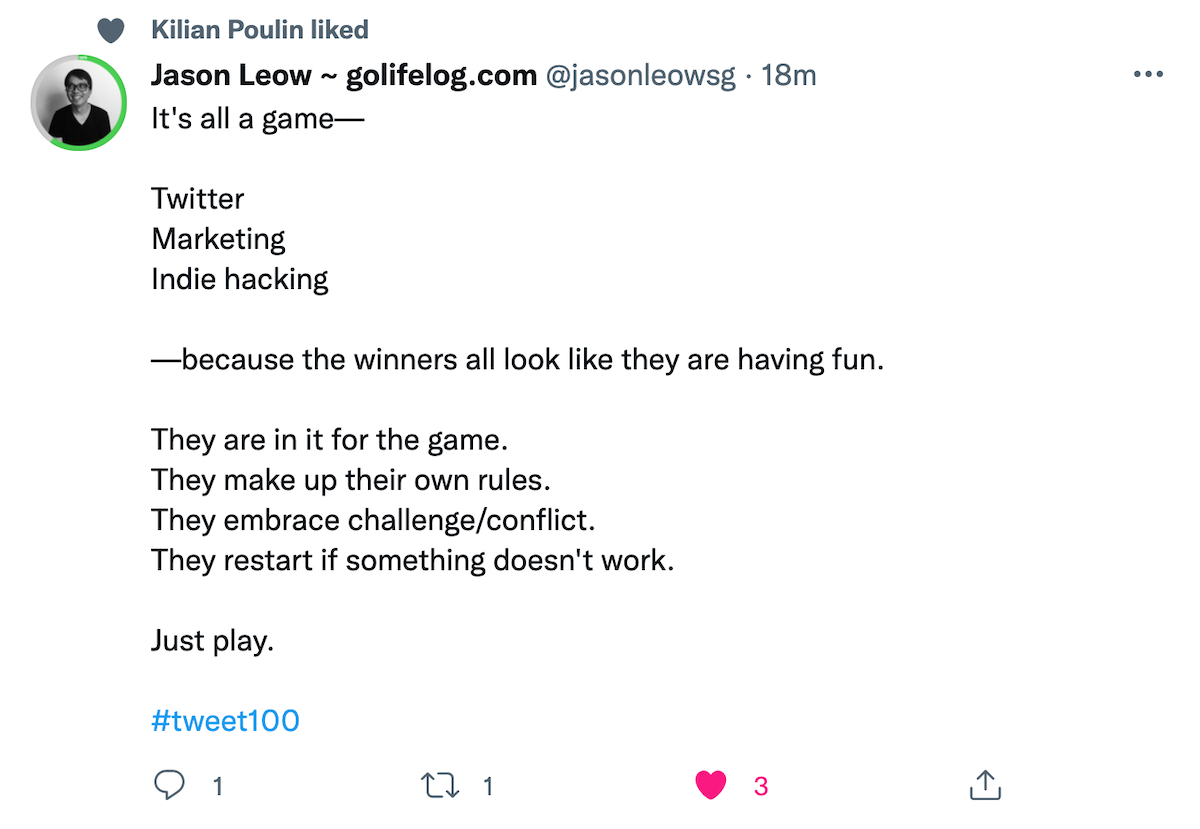 ---
How to tweet every day
Some days you will come up blank and have nothing to tweet about. This is totally natural and not something to worry about.
But if you want to keep consistent, you still need to tweet. So what do you do?
Just make sure to tweet something of value.
If you can't think of anything good to tweet one day, try one of these:
retweet another user's tweet with a sensible comment or an opposing view from your perspective
share a screenshot of something you're working on, with a quick explanation
take a photo of where you are and share what you're doing; people like to see some "realness" mixed in their feed
write up something you learned recently; there are bound to be people in your audience who could benefit from you teaching something
if you've recently written a long-form piece of content (for example, a blog pot or a newsletter) take the main idea and condense it into a single tweet (then optionally share the link to the original piece in a reply)
shout out a fellow Twitter user for being awesome, explaining why
These all offer value to your followers, but also have the potential to reach new users as soon as your audience engages with them.
Don't tweet every day because you have to just tweet something. Tweet every day to find your voice, perfect your content, and reach new people.
Tweet
Here's a great thread from fellow ilo author, Harsh Makadia, about finding enough content for consistent tweeting.
If you don't want to actually send tweets every single day, you can of course use a tweet scheduler to batch writing and set up tweets to be sent out automatically each day.
---
How to track your tweets
One of the features ilo offers is Tweet Streaks, which tracks if you have tweeted each day, and gently nudges you to keep your streak going.
Find out more about how ilo's Streaks works
---
Proof tweeting every day works
I have used this method to grow from 4k to 25k followers in just over a year, making hundreds of meaningful connections and making money (gaining new customers and sparking business opportunities) along the way.
Here is my follower growth:
And, to compare, here is my tweet history:
Since I launched ilo and started tracking my Twitter account on July 31, 2020, I've only missed 15 days of tweeting.
In that time, I've made sure to share my journey building tech products, but also share thoughts, ideas and comment on what other people are tweeting.
To finish up, here are a few more tweets about consistency that I've found on Twitter...
---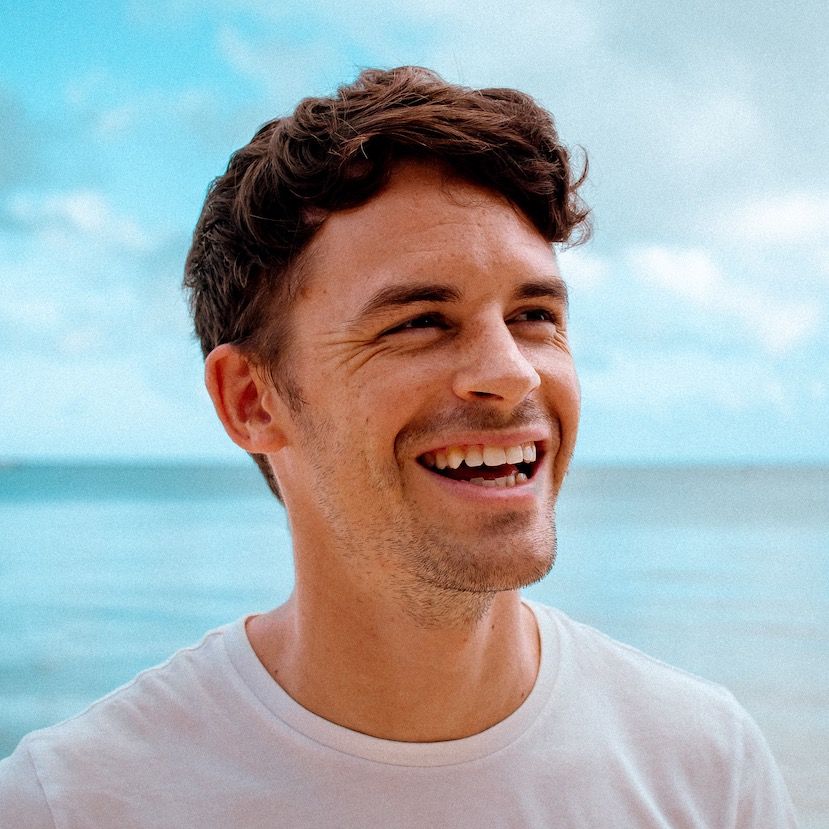 Dan Rowden
Dan is a long-time Twitter user and founder of ilo.so